Regular price
Dhs. 49.00 AED
Regular price
Dhs. 120.00 AED
Sale price
Dhs. 49.00 AED
Unit price
per
Sale
Sold
A woman walks toward the ocean, her silhouette dark against the setting sun. Her face is covered by a hood, and her hands are buried in her pockets. She might be looking at something in front of her or she might be lost in thought—it's hard to tell. She's wearing a long, flowing dress that billows around her legs as she walks into the water. The waves lap at her feet and creep up to meet her ankles before receding again.
This digital art piece captures everything we love, elegance, its sophistication, and its timelessness. It evokes a feeling of quiet wonder and contemplation without being overbearing or heavy-handed. The colors are muted but not dull; they're bright and cheerful without being jarring or cloying. And the composition is simple but not boring—it's just enough to draw you in without distracting from what really matters: the feeling of being drawn into something bigger than yourself by something that seems impossible to resist until suddenly it isn't anymore because now you're part of it? That's exactly what this piece conveys, and we couldn't be happier with how it turned out!
Share
View full details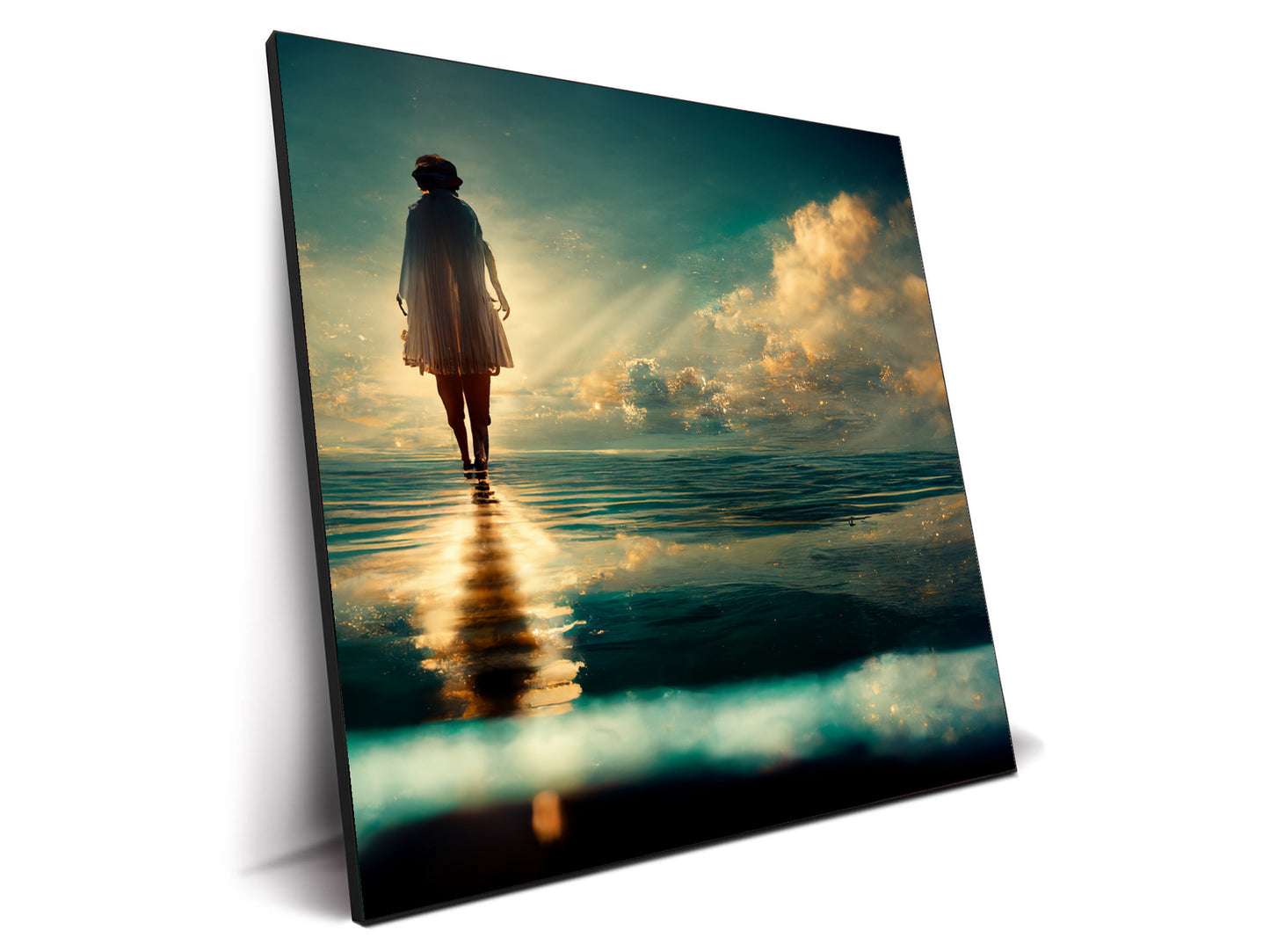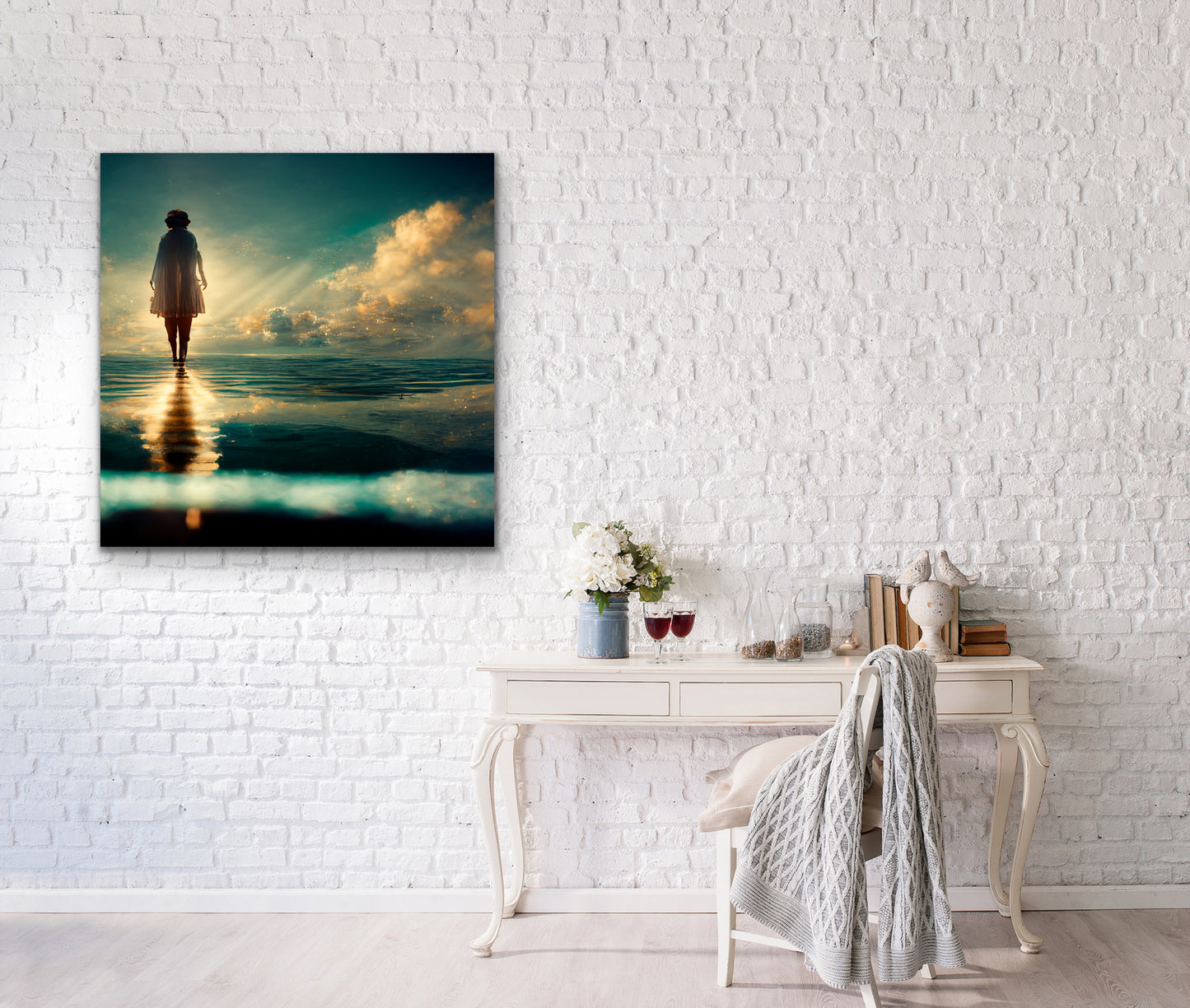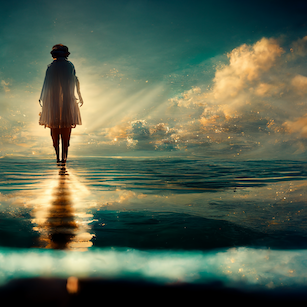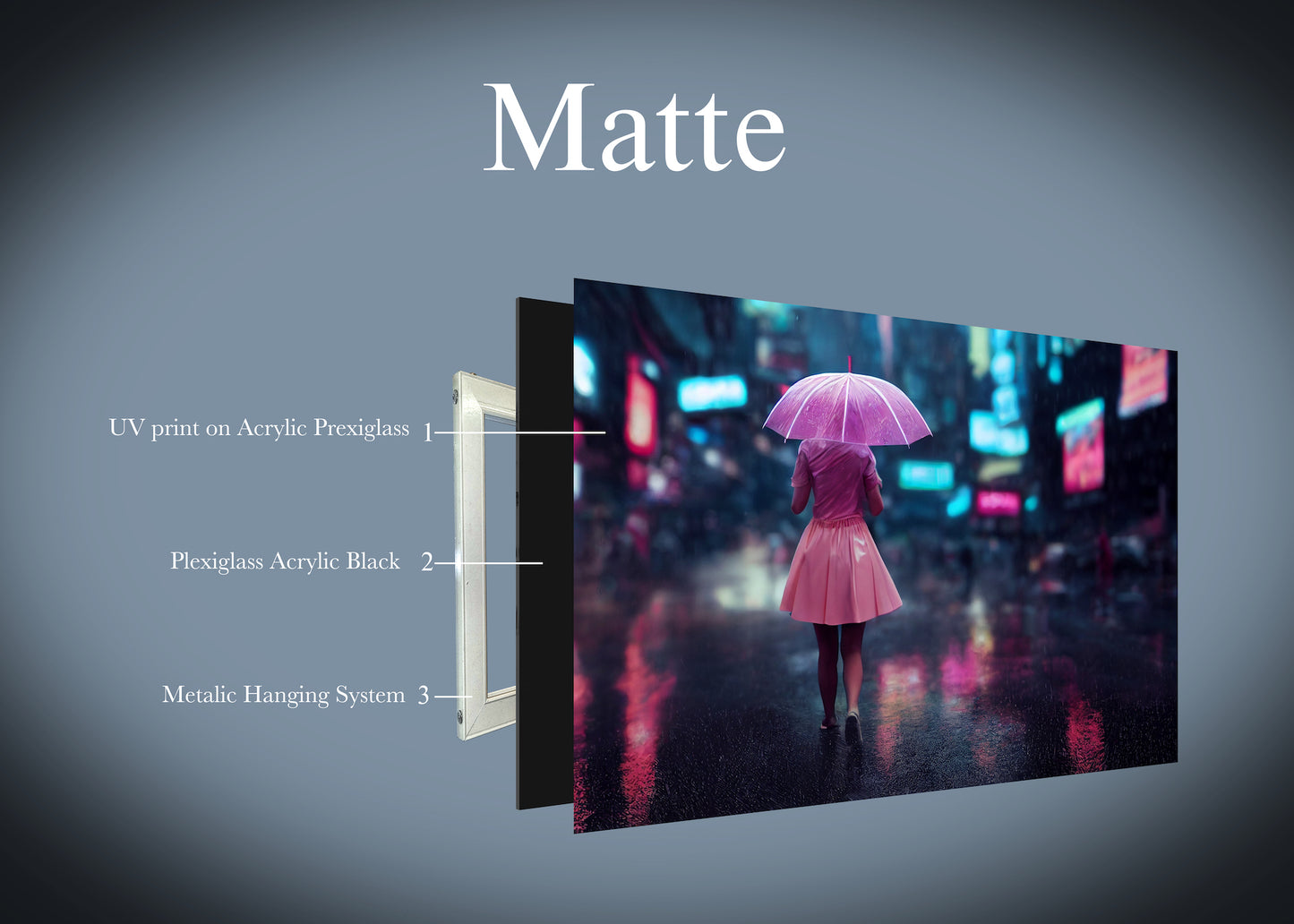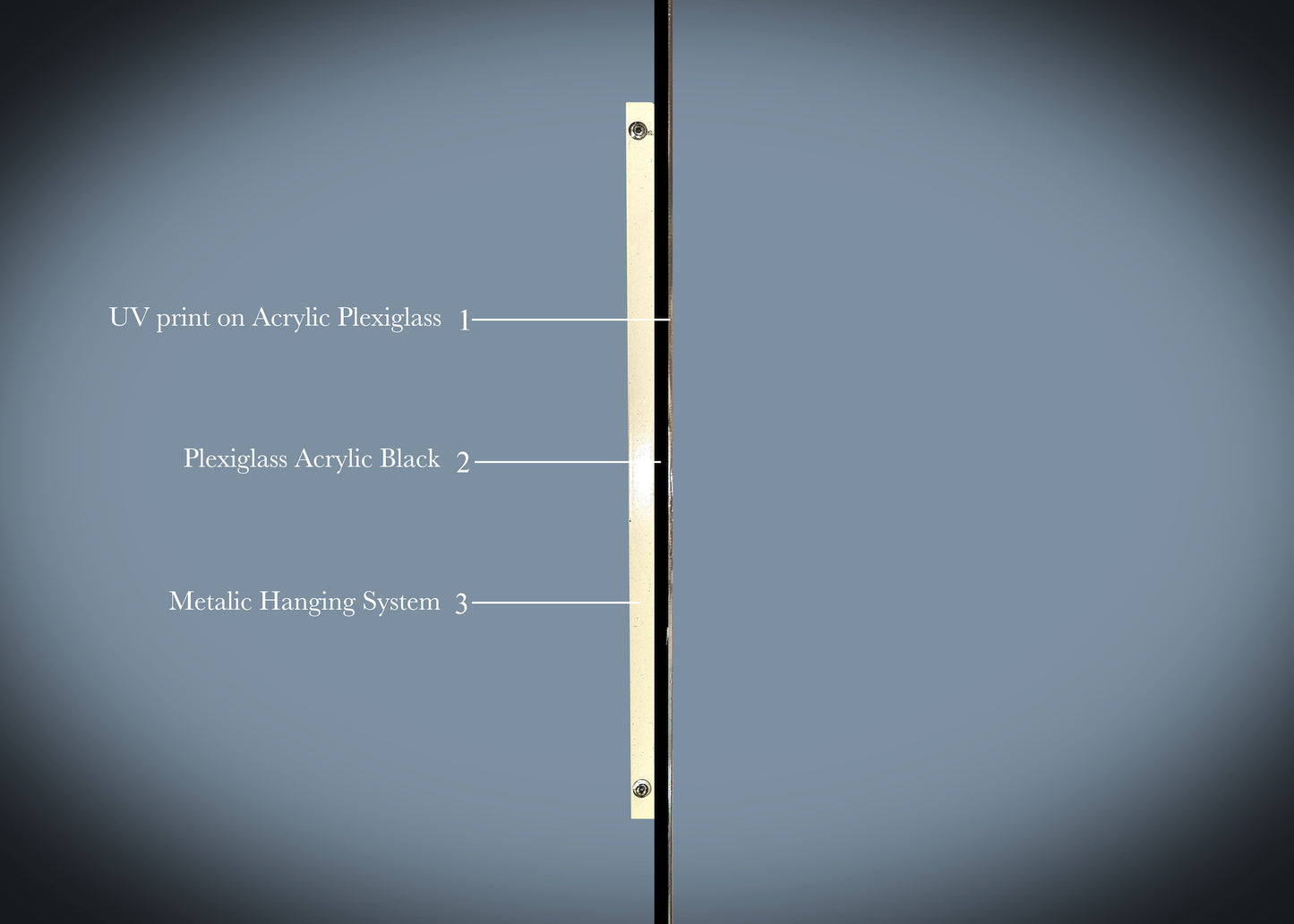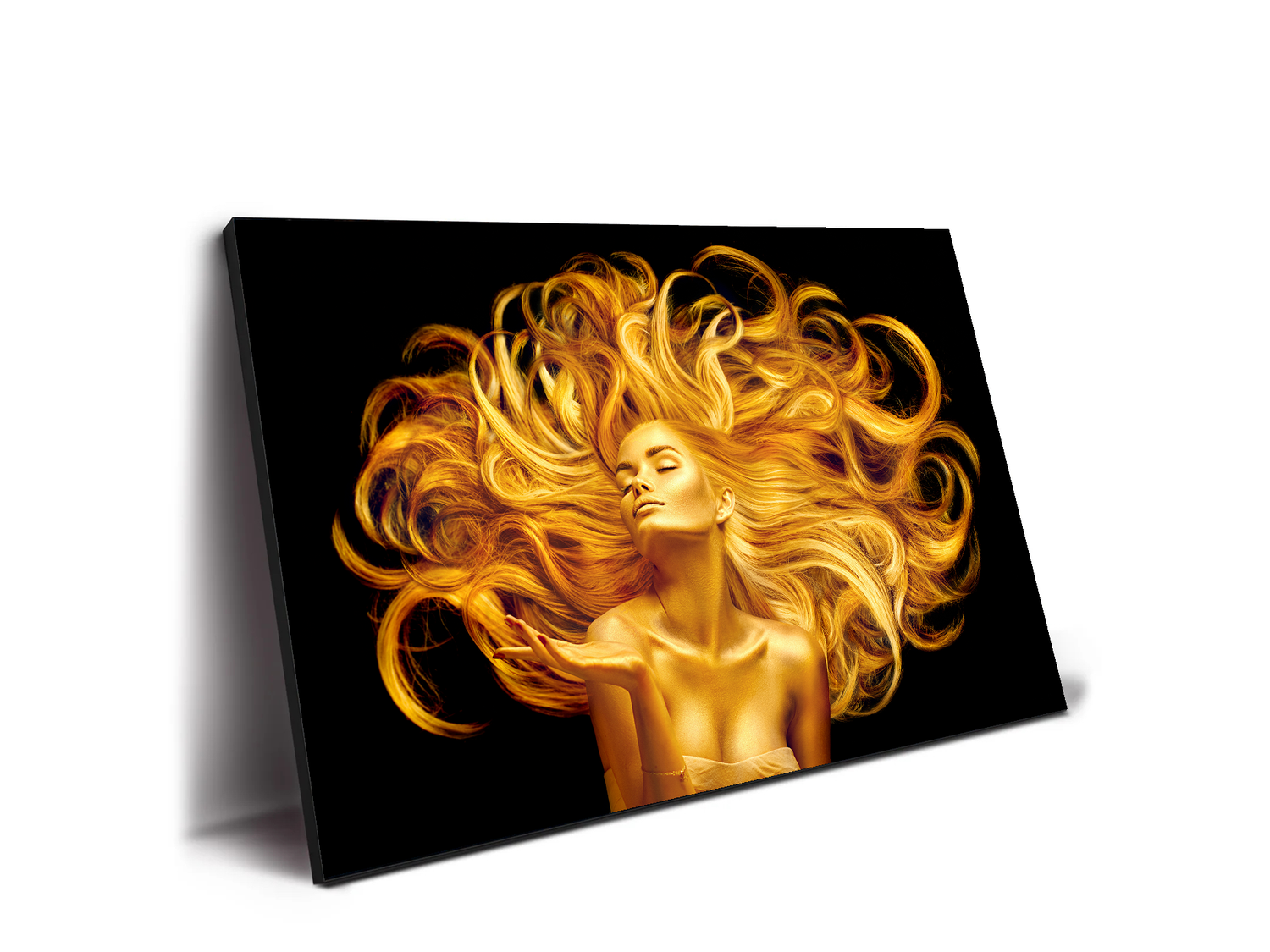 Customize My Own
Unleash Your Creativity
The possibilities are unlimited when
you add your personal touch.
Upload Photo
Styles
Glossy Plexiglass

With a glossy finish, this acrylic plexiglass will make your digital art piece stand out in the crowd along a more subtle elegance and sophistication.

Matte Plexiglass

We know that sometimes you need a glossy finish, or maybe even a textured one. But for most projects, a matte finish is the best choice. It highlights the colors in your art and makes it pop.

Premium Canvas

Our Cotton Canvases are made with the highest quality triple coated, high quality print. They are guaranteed to last a lifetime, we use a state-of-the-art printing process to ensure that your artwork will have the best possible quality.
Shipping
After the order has been placed, the artwork will be delivered to customers throughout the UAE within 3-5 working days is free of charge. Check more information about shipping policy below.